Torkel PATTERSON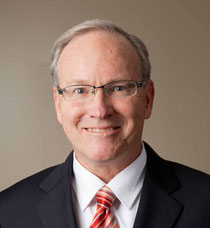 Director, Global Insight Corporation
Torkel Patterson is a member of the board of Central Japan Railway Company, which operates the iconic Shinkansen between Tokyo and Osaka and which is developing the world's first Superconducting Maglev line and holds the world's record for the fastest train.
Mr. Patterson previously served for more than six years with Raytheon Company, including more than four years as President, Raytheon International Inc., leading Raytheon's international business development.  Mr. Patterson also served in a variety of posts in the U.S. Government in three administrations, including Special Assistant to the President for Asia, Deputy Assistant Secretary of State for South Asia, and Senior Country Director for Japan in the Office of the Secretary of Defense.  
Mr. Patterson is also Vice Chairman of the International High Speed Rail Association and a member of the board of The Northeast Maglev, Pacific Forum CSIS and the Olmsted Foundation.
He is a distinguished graduate of the United States Naval Academy and was an Olmsted Scholar at the University of Tsukuba in Ibaraki, Japan.